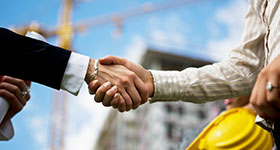 Regardless of their size, regardless of the complexity operating companies can be unsatisfied about contractor's performance with respect to personnel lack of experience, poor commitment and follow up in daily tasks..
O&G Service providers are making extremely complex proposals containing couples of hundred pages pricelists with multiple footnotes making the understanding of the contract very difficult for an non-expert. They as well usually take advantage of this complexity to introduce very specifics contractual conditions enabling them to over charge the operating company if the commercial requirements of the tenders allow so.
For this reason, we help you designing the commercial and not commercial technical part of the tender to avoid such abuses. Premium Human Resources is the missing link between your company and the service providers.